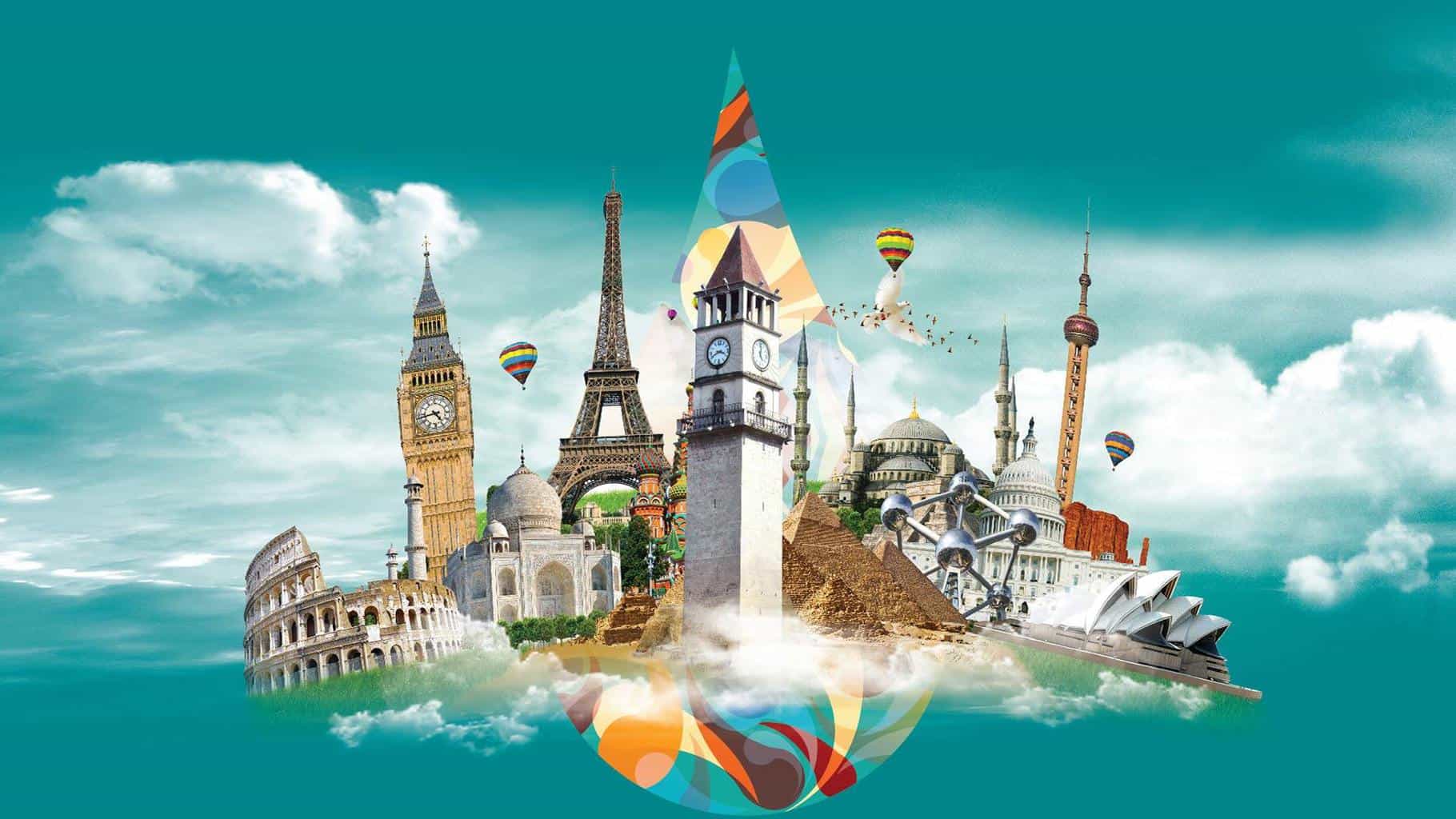 International Festival of Language and Culture ('IFLC') is the largest and most prominent organisation for promoting world languages and cultures.
It is dedicated to cultivate and educate the youth and create a platform to share their cultural heritage with their peers around the world.
IFLC is an annual celebration that showcases the diversity of linguistic talents from across the globe, with the sole vision of uniting nations of the world through universal human values and also promoting inclusiveness. It's the living embodiment of respect, harmony and peace that can be achieved with the universal language of art, dance and music – colours of the world.
The celebration promotes cultural and linguistic diversity and the values of universal peace, love and friendship through the medium of song and dance.
IFLC started in 2003 in Turkey with students from 17 countries. In 2015, 160 countries took part in the events across the world with more than 2000 participants.
We are trying to promote research, learning, and information exchanges in support of peace, friendship, and understanding. Students try to engage with the visitors and the local community through initiating and participating in social, cultural, and educational activities. They are building strong ties and lasting friendships, and raising hopes for world peace.
It is our mission to rise on the wings of art and music and promote peace, love, and cultural encounters throughout the world with a vision of uniting nations of the world under universal values.
The IFLC is currently held in more than 20 different countries and attracts more than 2000 participants from more than 145
countries. The colourful showcase of culture and language through the medium of performing arts, creates a positive synergy on and off stage; promoting long-lasting friendships between the participants and instills goodwill partnerships for future projects.
In 2018, the global IFLC franchise will celebrate its 16th year and it will be the 4th IFLC in Australia.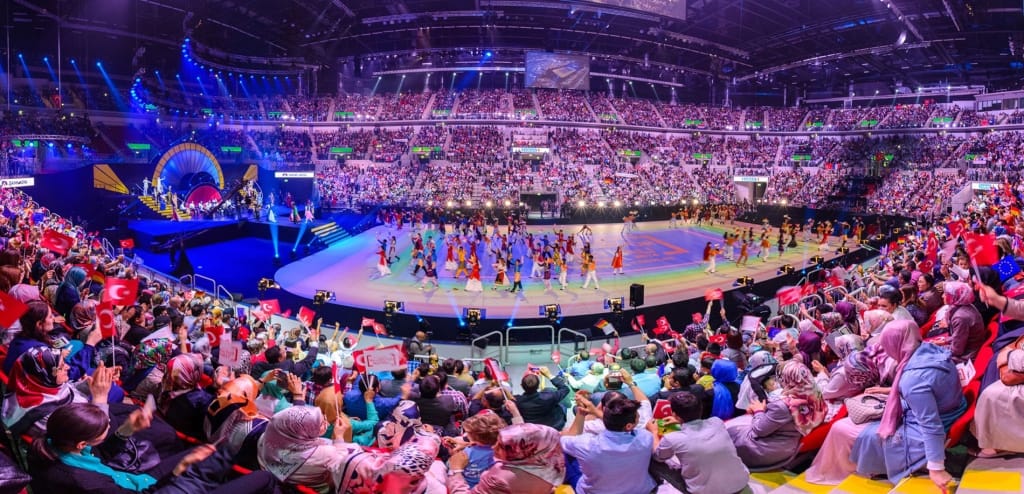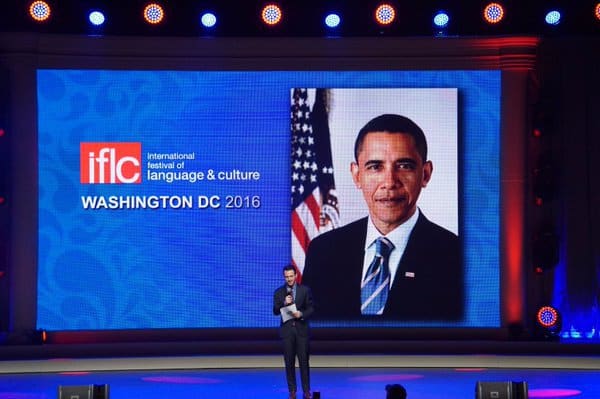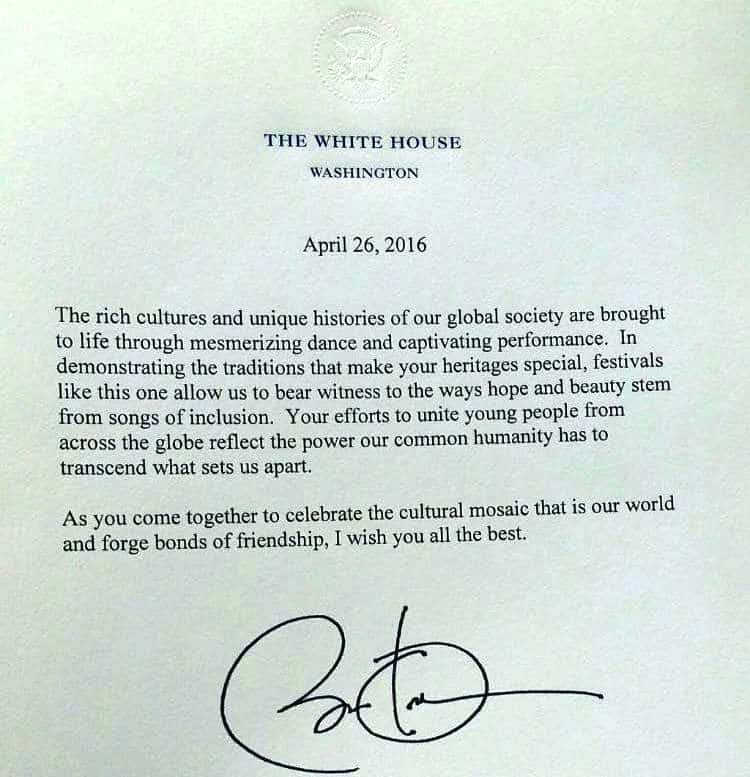 ``Your efforts to unite youngsters``
The rich cultures and unique histories of our global society are brought to life through mesmerizing dance and captivating performance. In demonstrating the traditions that make your heritages special, festivals like this one allow us to bear witness to the ways hope and beauty stem from songs of inclusion. Your efforts to unite young people from across the globe reflect the power our common humanity has to transcend what sets up apart.
As you come together to celebrate the cultural mosaic that is our world and forge bonds of friendship, I wish you all the best.
``Very impressive! ``
Your program is very impressive. As we all know,the world is unsettled and is facing some serious challenges which can cause great division between communities. Lots of the world's leaders are now collaborating to annunciate to describe what we aspire to a unified world where people not only
respect one another but embrace and display instincts of goodwill to each other. It is great to see that those who share that sort of
vision have put the ideal that you represent in practice. Through efforts like your organisation, we are seeing peace bloom in lands where the programs can
unfold and it is through education that we harvest the talents of those individuals who aspire to the vision. What you are actually doing here is helping with that, you are inspiring peace through understanding, equity and tolerance. If we could get all nations of the world with goodwill,
particularly the youth to express themselves through performing arts, we will be a much better world.
``Delightful moments``
Honorable representatives of the Turgut Ozal educational institutions! Honorable representatives of the Ministry of Education and Sport!
Thank you for the delightful moments you brought through these beautiful colors from all over the world. I had the pleasure to receive some of these children, dressed in their national costumes. They were from Bangladesh, Azerbaijan, France, Kirgizstan, etc. Looking at them, it was clear how small
the world has become, and these children come together with a dream for a better world. The message we give today is to support and sustain
these children with all our energies, so that their dreams could come true, and this is why we politicians, when taking decisions,
should never lose sight of their dreams and should never forget that this world is not ours, but theirs.
``Extremely impressive``
I was extremely impressed with what the children and young people presented on stage in Westfalenhalle. It takes a great deal of courage and skill to perform in front of around 10,000 people – and inspire them with songs and dances from around the world. Events that encourage young people from different linguistic and cultural backgrounds to share their experiences are very important. Because each generation has to rediscover and get to know itself, so that peaceful co-existence remains a matter of course. That's why it's never too early to start encouraging our children and young people to do this.
``Advocates the value of diversity! ``
In the efforts of our government to strengthen the international cultural relations, The government took part in preparation and conduction of The international Festival of language and culture in which 18 countries participated. The festival was organized by our friend country Turkey through Their Tanzanian Kilimanjaro Dialogue institute. The festival was successfully held in Daressalaam and was broadcasted live by the National Television TBC. The festival aims was to promote Swahili language and culture in the world and advocate the value of diversity and inclusion of tradition and cultures of 18 countries participated.
The festival gave students the opportunity to demonstrate their talents in presenting the culture and traditions of their respective countries.

``Festival invites nations to World Peace``
Many nations living on earth.
Each has its own unique language and culture and today, while these many nations meet and listen to each other in their own languages, we enrich our souls by getting to know our cultures and recognizing beauty of each language.
The main theme of the festival is to invite the nations of the world to peace, partnership and friendship.
``Important occasion``
These Tari Saman and also the Angklung both require long practice, its require endurance,
harmony and at the end we reach the objective and again this is a message of Indenesia for all of us who are participating in this very important occasion And let's do it is a team and let's do it together and yes we will create peace and we will create the change.
Thank yo very much.
``Enjoyable Experience! ``
This evening young people from all over the world from so many countries will have a unique opportunity to come together and to share their own cultures histories this will be and most enjoyable experience not only because have a chances to learn each other but new experience this also because you have opportunity to build friendship that can last life time long. The IFLC has a vision of world peace that will always remain important because it focuses on friendship, our youth and their future .
On this extraordinary occasion of the opening ceremony of the 13th IFLC, I would like to wish you all every success and of course an enjoyable experience with us here in The Kingdom of Thailand.
``These young people are our future``
This event has taken place in Paris which is very important, that's why I'm here to give my support to such meetings.
There are political meetings where we work together to ensure peace in the world and there are
those events that are incredibly important because they bring people together. These young people will have to represent the future, to vote, to become leaders who will represent this desire of peace, of living together.
``My daughter was also on the stage``
The performances were amazing. My young daughter was also on stage. I was excited to see her. It was a special event.
Seeing Turkish students singing in Romanian and Romanian students singing in Turkish, this is the best way to find out about Lumina Educational Institutions in which many students from different cultures are together collaborating and living in friendship. Seeing these students from different cultures is just like different colours shining all together. You feel like you are in a jewellery shop.
``Symbol of openmindedness``
It's an extraordinary night. Full of energy… Very good organization and a very nice symbol, symbol of togetherness, diversity and tolerance…
Symbol of open mindedness it was phenomenal to experience such a night reflecting these values
``It is amazing! ``
On behalf of African Union Commission I am really pleased to be in Festival of colors. It is amazing; the songs, the dances, the colors and beautiful combination of people. Let's maintain peace and tolerance in the world.
Thank you very much.
``Excellent Effect! ``
Excellent effect, I want to congratulate them for their outstanding efforts made by the Yavuz Selim Group.
This group of young people engaged in cultural performances of 22 countries was instrumental in bringing fusion of cultures together.
``Most succesful event!``
One of the most successful events I have ever seen. Earnestly was presented in every moment of it. I think that the education is the best thing that we can present to next generations. The work which has been done by Lumina Educational Institutions here is marvelous. It is impossible to raise up such new generations with classical old methods. In these schools students are offering values like peace, justice, friendship and harmony which are forming the base of a different world.

``Shape a world that is mindfull! ``
I hope that as we pen futures and perform values, we use the wealth of our own individual cultures to shape a world that is mindful of diversity but grounded in tolerance and peace. It is a harrowing reality to confront yet we must do so–hopefully with the help of you, our artists and cultural advocates.